Aziatik Rhythmz
Aziatik Rhythmz
(Friday Night) SATURDAY Mornings 4am - 6am
POST MIDNIGHT MARAUDERS...NOCTURNAL TROOPERS...EARLY RISERS...DROPPING BASS NOT BOMBS!
Aziatik Rhythmz is the only on-air radio show in Southern California that gives voice to the Asian-Pacific Islander community. It's produced by the KPFK API Collective, and reflects the diverse interests of collective members. These interests include global news, prisons, economics, underground hip hop, LGBT issues, jungle/drum'n'bass, comedy, performace art, film, health, and (of course) politics, all with an API slant. With over three years on the airwaves, we have created a space for local and emerging artists as well as promoted community events.
With the understanding that music is a powerful unifying medium, we do not confine ourselves in playing "asian influenced" tracks, but rather define the relationship that music has with all of us. Check out ASCETICFISH selekshuns of world riddims/dub/nu-jazz ... while RADIO BOMB (every 3rd Saturday) pulsates the airwaves with jungle/drum and bass... SUN DOOMINAL ocassionally steps in to play local indie/punk/ska/acoustic sets. We are an initiative driven community radio collective...the doors are open...holler up. Hit us up if you have any ideas, announcements, demos, and interest in joining the collective.
CURRENT HOSTS/PRODUCERS: Wendell Pascual (asceticfish) | Carlos Veluz (mc ghost)
REINFORCEMENTS: Miyuki| Domination Theory | Sun Doominal | agdm | Sebas
(past):Siu Hin Lee, Marie Auyong (the mistress), Jade Chin (j. luv), Alvin Tsang (hawkfinn), Adrianna Khoo, Peter Bhatanawin (mr. b), Candace!, Alex Cho (hologram), Helen Hua (lenz), Kublai Kwon, Brian Yamami, Eddie Shin, Taylur Nguyen, Sam Vong, Yutaka Yokoyama, John Kawakami, Leslie Dale
CONTACT: arkpfk@gmail.com
Current Playlist
Previous Playlists: (select date)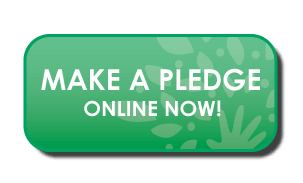 KPFK is a progressive media outlet challenging corporate media perspectives and providing a voice to voiceless communities. Help keep KPFK a strong and independent source of music, arts, news and information.
Los Angeles Area Forecast

Light rain shower

High: 59°F | Low: 46°F