Pacifica Local Station Board Elections
IT'S ELECTION TIME AGAIN AT PACIFICA!
Local Station Board Elections are now underway
Read Candidate Statements on elections.pacifica.org
Hear listener candidate statements below -
For Ballot Requests
Please fill out this form if you do not receive your ballot (paper or email) by Jan 23rd, 2019.
In order to request a reissue or a first issue – you must fill out this form.
A simple email to the LES or NES is insufficient.
https://goo.gl/forms/BvfLLCrl4DnnB0pD3
Please note that ballot requests will be processed in batches, once per week throughout the election process. They will processed in quasi-realtime on the last day March 5th, 2019.
If you are requesting a paper ballot these requests can be fulfilled only through Feb. 18th, 2019, after this date only e-ballots will be available.
ELECTION TIMELINE
Sep 20, 2018 Deadline to post Notice of Vote on station websites and send Notice via email
Sep 24, 2018 Nomination Period Opens
Oct 27, 2018 Nomination Period closes.
Nov 19, 2018 Record Date.
Jan 7, 2019 Final Candidates posted online
Jan 18, 2019 Ballots sent to members
Mar 5, 2019 ELECTION PERIOD ENDS
Mar 20, 2019 FINAL ELECTION RESULTS (by or before this date)
For more information contact the election supervisor
Preliminary candidate applications are now posted publicly at http://elections.pacifica.org
Click HERE to see the updated elections timeline
Please email all questions or concerns to Renee Penaloza, local election supervisor les_kpfk@pacifica.org
Programming Changes on KPFK
Starting Monday March 25th -
DEMOCRACY NOW! with Amy Goodman moves to 8 am
Rising Up with Sonali moves to 4pm
And Stephanie Miller debuts Mon - Fri at 6 am
Tune in to your favorite programs at their new times and pick up a new one at 6am, Monday through Friday!
Rising Up w/Sonali Newsfeed
KPFK LSB, CAB and Committee Schedule
Pacifica Foundation Info can be found on the foundation's website at www.pacifica.org.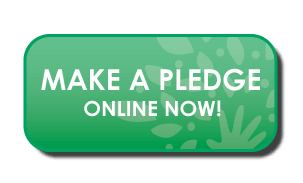 KPFK is a progressive media outlet challenging corporate media perspectives and providing a voice to voiceless communities. Help keep KPFK a strong and independent source of music, arts, news and information.
Los Angeles Area Forecast

Sunny intervals

High: 73°F | Low: 55°F